Research Centre Borstel – Leibniz Lung Centre
The Research Center Borstel (FZB) is the lung research center of the Leibniz Association. The focus is on chronic inflammatory lung diseases such as asthma, chronic obstructive pulmonary disease (COPD) and allergies, as well as tuberculosis and other infection-related inflammations of the lung.
Last Update:
---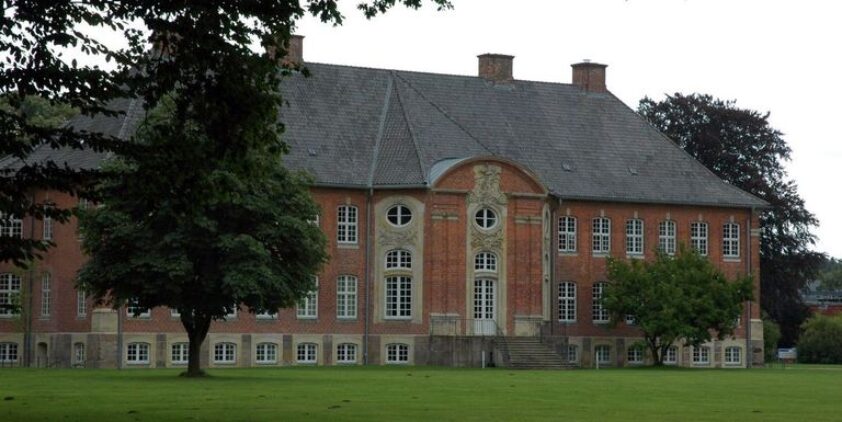 Goal
The overall goal of the interdisciplinary research activities is to elucidate the causes and mechanisms of chronic inflammatory and degenerative diseases of the lung in order to derive new innovative concepts for their diagnosis, prevention and therapy.
Areas of responsibility
The Research Center Borstel, Leibniz Lung Center is divided into two program areas, which focus on basic and patient-oriented research for the diagnosis and therapy of lung diseases.
Program Area Chronic Lung Diseases
The program area Chronic Lung Diseases is dedicated to the research of the frequently occurring chronic diseases asthma and COPD. The focus is on prevention, diagnosis and development of innovative therapeutic strategies.
Program Area Infections
The program area Infections is concerned with the research and control of bacterial infectious diseases of the lung, with emphasis on tuberculosis (TB). The focus is on the analysis of infection events (surveillance), the diagnosis of resistant TB and the development of new therapeutic approaches.
Internationales
The FZB is internationally networked with over 130 cooperation agreements and actively operates partner laboratories at the "University of Namibia Medical School" in Windhoek and at the University of Xiamen (China). It is home to the National Reference Center for Mycobacteria as well as a supranational reference center of the World Health Organization (WHO).
In the field of infectious lung diseases, the FZB is known worldwide for its work in molecular epidemiology, tuberculosis resistance, and individualized optimization of antibiotic therapy for patients with multidrug-resistant or extensively drug-resistant tuberculosis. Within the framework of the GHPP, the FZB supports partner countries in the fight against multidrug-resistant tuberculosis through modern diagnostic technologies.
For more information on the FZB, click here.
---
Projects
Sub-Saharan African Network for Genomic Diagnostics and Surveillance of Lung Pathogens
Partner Countries
Eswatini, Mozambique, Namibia
Implementing Institution
Research Centre Borstel - Leibniz Lung Centre
Budget/Year
~ 2,300,000 Euro
Cross-Border Migration and Tuberculosis between Romania and Germany
Partner Countries
Romania
Implementing Institution
German Central Committee against Tuberculosis, Research Centre Borstel - Leibniz Lung Centre, Robert Koch-Institut
Budget/Year
~ 422,000 EUR
Network for the Application of Sequencing Technologies for the Fight Against Resistant Tuberculosis in High Incidence Settings
Partner Countries
Eswatini, Kyrgyzstan, Moldova, Mozambique, Namibia
Implementing Institution
Research Centre Borstel - Leibniz Lung Centre
Budget/Year
~ 300,000 EUR
Application of Sequencing Technology to Elucidate SARS-CoV-2 Introduction and Dispersion in Mozambique
Partner Countries
Mozambique
Implementing Institution
Research Centre Borstel - Leibniz Lung Centre
Budget/Year
~ 405,000 EUR