A Virtual Kick-off Meeting was Successfully held with all CLEAR Project Stakeholder from Ghana and Germany
With the lead of the BNITM, CLEAR training activities were accompanied by a stakeholder kick-off meeting with all project members from the study site (Saint Francis Xavier Hospital), as well as scientific staff from KCCR. The CLEAR clinical staff was successfully trained on patients flow for the clinical differential diagnosis. The laboratory staff was trained and the innovative multiplex PCR-based respiratory panel was installed in the Laboratory in Assin Foso.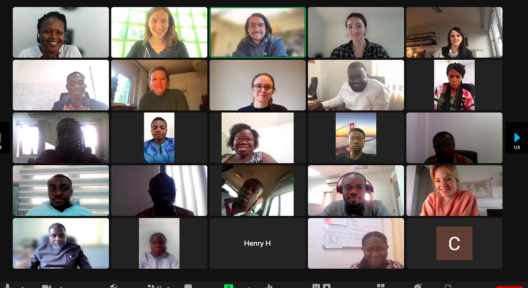 ---
The CLEAR project intends to throw light into differential diagnosis of diseases like COVID-19 and other respiratory pathogens that might be misdiagnosed during the COVID-19 Pandemic.
In the last weeks, the project coordinators conducted trainings and held meetings with the different teams within CLEAR to be able to start screening of patients.
The laboratory staff was successfully trained to use a multiplex PCR-based respiratory panel, a molecular diagnosis technology to detect a panel of 23 respiratory pathogens simultaneously from one nasopharyngeal swab sample, which will inform about differential diagnosis of patients and effective treatments of respiratory infections. This is a key approach to improving adequate prescriptions and the use of antimicrobials, as well as for preventing antimicrobial resistance.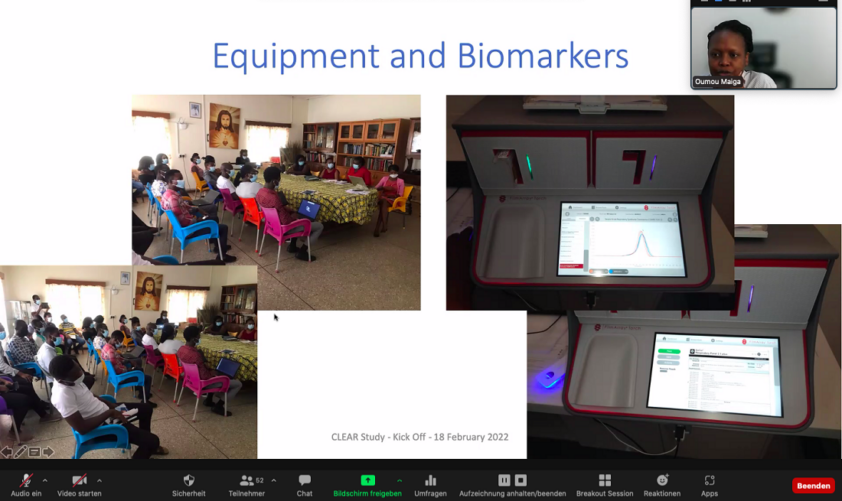 To conclude the preparations for the screening initiation, the project coordination organized a digital global stakeholder kick-off meeting on February 18th. 
The goal was, to communicate all work packages and project specifics not only on an organizational, but also on a scientific level, to inform all stakeholders, including field team, project nurses and laboratory technicians about the reasoning and relevance of these activities. More than 55 participants joined and, after the introduction and an overview of the project relevance, the project objectives were introduced. To strengthen the project network the participants were familiarized to the team organigram, before the leaders of the work packages introduced the scientific content and goals of the work packages. The study site coordinator explained the specific study tasks, followed by a contribution of the data management and a laboratory management overview. The meeting concluded with a questions and answers session and an outlook towards the upcoming activities.
With all project equipment being at site and completion of project specific trainings, the next steps include the finalization of the data collection tool and an initial test run of screening procedures before the recruitment of patients can start.