Containment of COVID-19 at the TuNDRA Project Sites
Containment of COVID-19 at the TuNDRA project sites.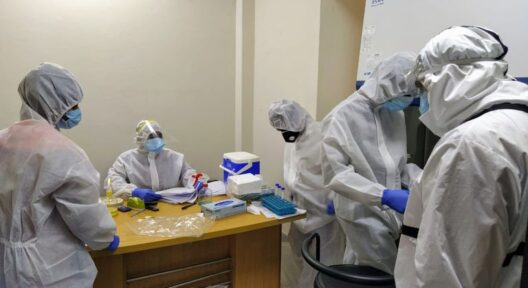 ---
In response to COVID-19, the coordination group of the TuNDRA/TuNDRA Plus project (at RKI and the International Vaccine Institute, South Korea) carried out risk assessments for the ongoing project, which is being carried out in three countries: Bangladesh, Cambodia and Vietnam. In each country, risk reduction measures are being implemented on the basis of local, institutional and national mandates. These measures aim to minimise unnecessary health risks for study staff, health workers, patients and the general population.
In Bangladesh, the project site at the Child Health Research Foundation (CHRF) has been converted into a COVID-19 diagnostic and reaction centre that carries out the relevant tests for the Dhaka area. The colleagues at CHRF are also working to raise general awareness of COVID-19. They are actively involved in the education and training of health personnel and in providing specific information to the population to protect against infection and to carry out the tests appropriately.
In Cambodia, refresher training courses are being held on the appropriate use of personal protective equipment (for example, for taking nasopharyngeal swabs). The TuNDRA team is also collecting specimens from patients with severe acute respiratory infections (SARI) as part of the national COVID-19 response.
In Vietnam, the TuNDRA site "Hospital for Tropical Diseases" has been designated as a COVID-19 primary treatment center for Ho Chi Minh City.
 Date: May 2020