Development of Master of Science in Pharmacogenomics (MScPGx) in Zambia
The University of Zambia, together with GHPP CPA project partners in Zimbabwe and Germany, has initiated the development and introduction of a master's program in pharmacogenomics (MScPGx), scheduled to start in 2024.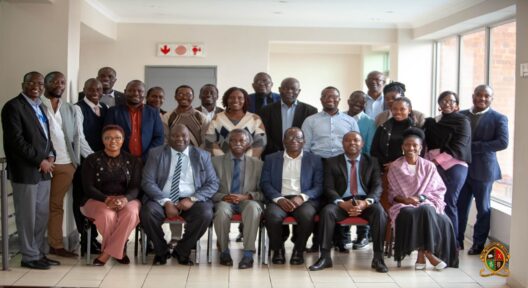 ---
GHPP CPA supports efforts of African researchers and clinicians in the prudent use of antimicrobial drugs in low- and middle- income countries (LMICs). These countries have the highest rates of antimicrobial resistance (AMR) driven by high rates of antimicrobial utilisation. Pharmacogenomics (PGx) and Precision Medicine are emerging approaches to combat AMR in this regard. PGx is a discipline which involves the application of genetic information, using an individual's DNA to optimize drug therapy.
As an effective approach, CPA has recognized the need to increase knowledge of PGx among healthcare professionals in Zambia. The country is a signatory to the charters laid out by the United Nations and the World Health Organization (WHO) in the Sustainable Development Goals (SDGs) and envisions to achieve Goal # 3 concerned with good health and wellbeing by 2030. To have relevant skills in the Zambian health value chain, there is a need to train personnel in specialized areas such as PGx.
In this effort, UNZA together with the African Institute of Biomedical Science and Technology (AiBST) in Zimbabwe lead by Professor Collen Masimirembwa, and with support from the Federal Institute for Drugs and Medical Devices (BfArM) in Germany, initiated the introduction of a PGx training programme at the University of Zambia (UNZA), spearheaded by Dr. Derick Munkombwe. In July 2022, UNZA held a stakeholders' meeting in Lusaka, Zambia to adopt and validate a newly developed Master of Science in Pharmacogenomics (MScPGx) curriculum.
Stakeholders adopted and validated the MScPGx Curriculum in Zambia which was recently approved by the UNZA senate in November 2022. UNZA is set to commence the new master's programme in pharmacogenomics in the 2024 academic year.
More information
For more information about the project, please feel free to contact us by email:   GHPP-Coordination@bfarm.de
Date: December 2022