Module 1.1: Establishment of Monkeypox Diagnostics at LFH in Cotonou and Identification of first Cases in Benin
Monkeypox is an emerging viral disease that is mainly found in the tropical forests of Central and West Africa, including Benin. The virus can be transmitted from animal to human and from human to human, regularly causing infections in humans. Recently, cases have been detected all over Europe as well as in the U.S., highlighting the importance of having a reliable diagnostic and surveillance system in place. While the training was still being conducted, the first suspected monkeypox cases from Benin were diagnosed in the laboratory.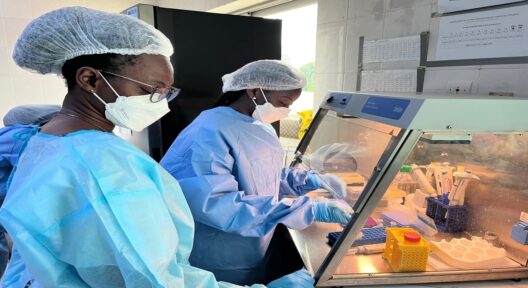 ---
Following the request of the Beninese Ministry of Health, Bernhard Nocht Institute for Tropical Medicine (BNITM) staff deployed to Benin on 6-12 June 2022 to assist with the establishment of Monkeypox diagnostics at the national laboratory for viral hemorrhagic fevers in Cotonou (LFH). In addition to deploying experts, BNITM has also supported the LFH by providing relevant reagents and consumables to set up the new diagnostic procedures.
With the help of this program eight experienced scientific officers of the LFH were able to be trained by BNITM staff on a diagnostic real-time PCR assay to detect Orthopox viruses, including monkeypox virus (MPXV). The practical training consisted of (1) sample preparation including safe inactivation of infectious material and decontamination procedures, (2) DNA extraction, (3) real-time PCR setup, and (4) results analysis. The assay is based on the publication of Scaramozzino et al. (2007) and can now be performed by the team on all real-time PCR cyclers present in the laboratory. Short working instructions for all procedures and a worksheet to document the whole process have been developed and made available, and all necessary reagents have been handed over to the team.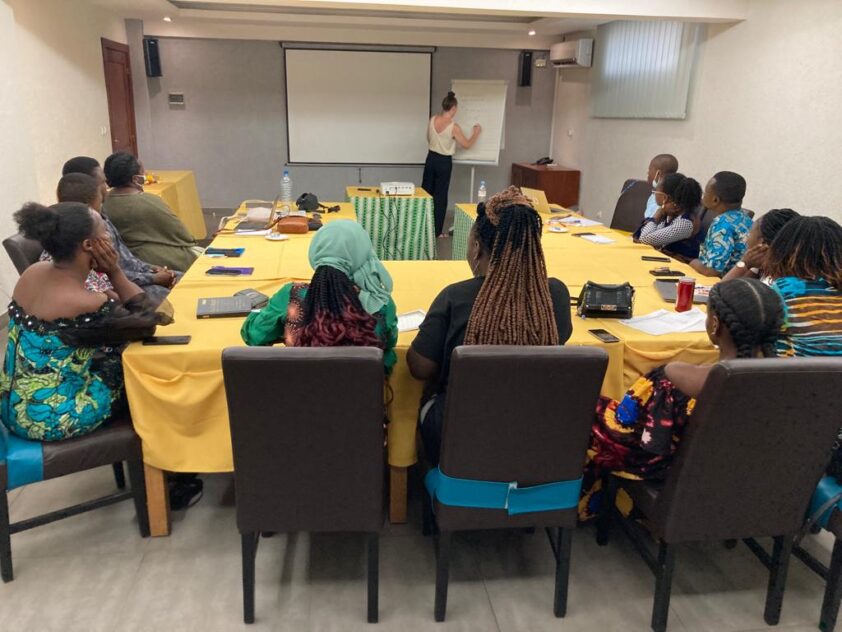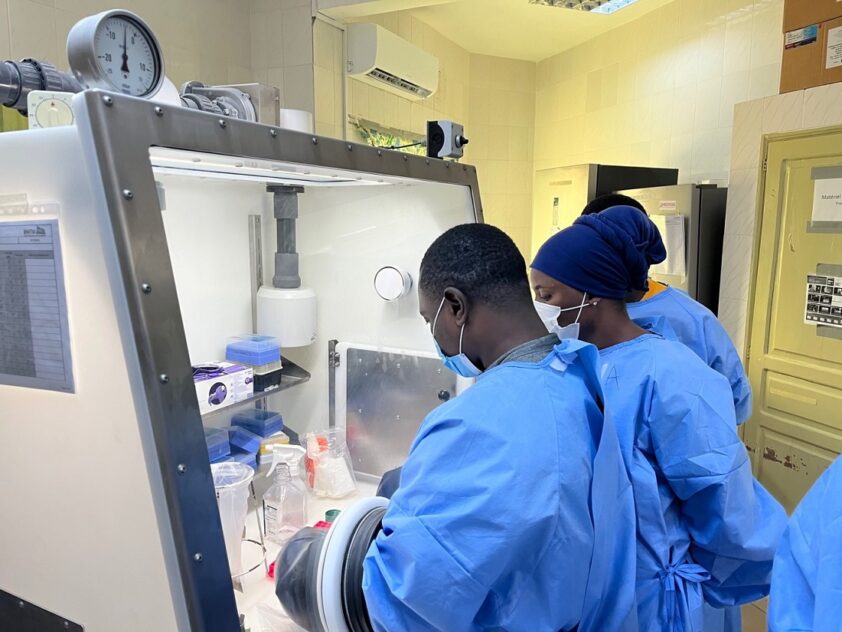 In addition to the laboratory training, clinical samples from suspected MPXV cases from Benin were analyzed in the laboratory of Dr. Anges Yadouleton. Two of the three suspects were diagnosed positive for MPXV infection in a first test as well as in a confirmatory test. The confirmatory samples were taken according to the WHO interim guidelines for laboratory testing of monkeypox virus and sent to the lab for confirmatory diagnostic.
Besides the on-site training, the BNITM offers continuous remote support to the partner laboratory in Cotonou and will further provide diagnostic reagents, if needed.
Date: June 2022