Module 1.3: Second Step Towards a Nigeria-Guinea Sequencing Training Cooperation
We report here the second milestone towards the establishment of a Nigeria-Guinea cooperation in the field of in-country genomic surveillance capacity. In February-March 2022, four staff from the Irrua Specialist Teaching Hospital (ISTH) in Nigeria attended a two-week SARS-CoV-2 sequencing course at our partner laboratory (LFHVG) in Conakry, Guinea. Overall, this sets the foundation towards the implementation of such capacity in Nigeria.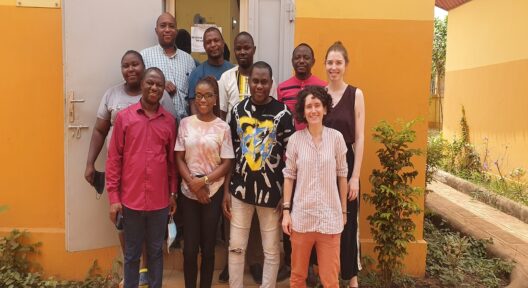 ---
Since 2019, the Irrua Specialist Teaching Hospital (ISTH) in Irrua, Edo State, Nigeria, gained knowledge in the field of Lassa virus sequencing as part of this GHPP program but was yet new to the field of SARS-CoV-2 sequencing. To strengthen this capacity, we decided to build upon the SARS-CoV-2 sequencing capacity that was established in Guinea in 2021 though the GHPP-CoronaGlobal program.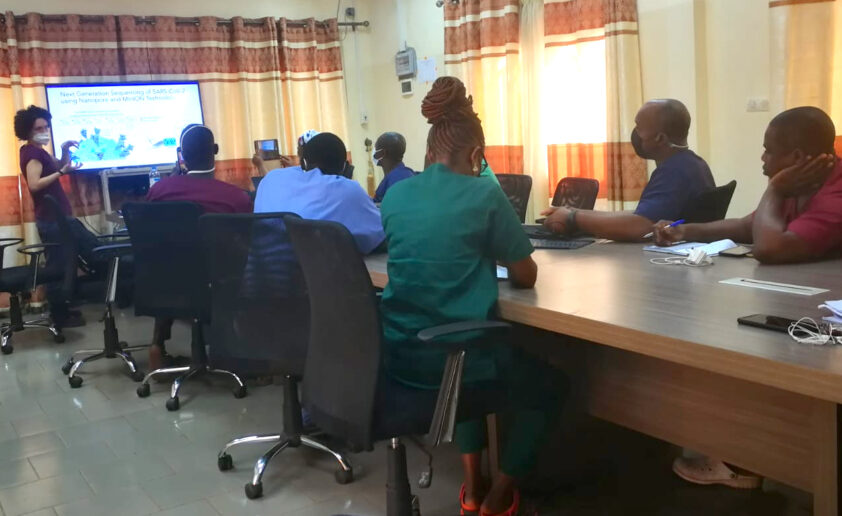 Following the successful SARS-CoV-2 sequencing training performed in November-December 2021 in Guinea, this new training allowed for another three laboratory scientists and one bioinformatician from ISTH to travel to Guinea in February-March 2022. They received training on SARS-CoV-2 sequencing using the MinION technology (Oxford Nanopore) and variant identification methods. The team of trainers was composed of sequencing laboratory staff from the laboratory in Conakry ("Laboratoire des Fièvres Hemorragiques Virales de Guinée" or LFHVG) as well as of Bernhard Nocht Institute for Tropical Medicine (BNITM) trainers which were in part deployed under the European Mobile Laboratory (EMLab) umbrella. The course covered all sequencing and bioinformatics processes from sample preparation to in-country analysis.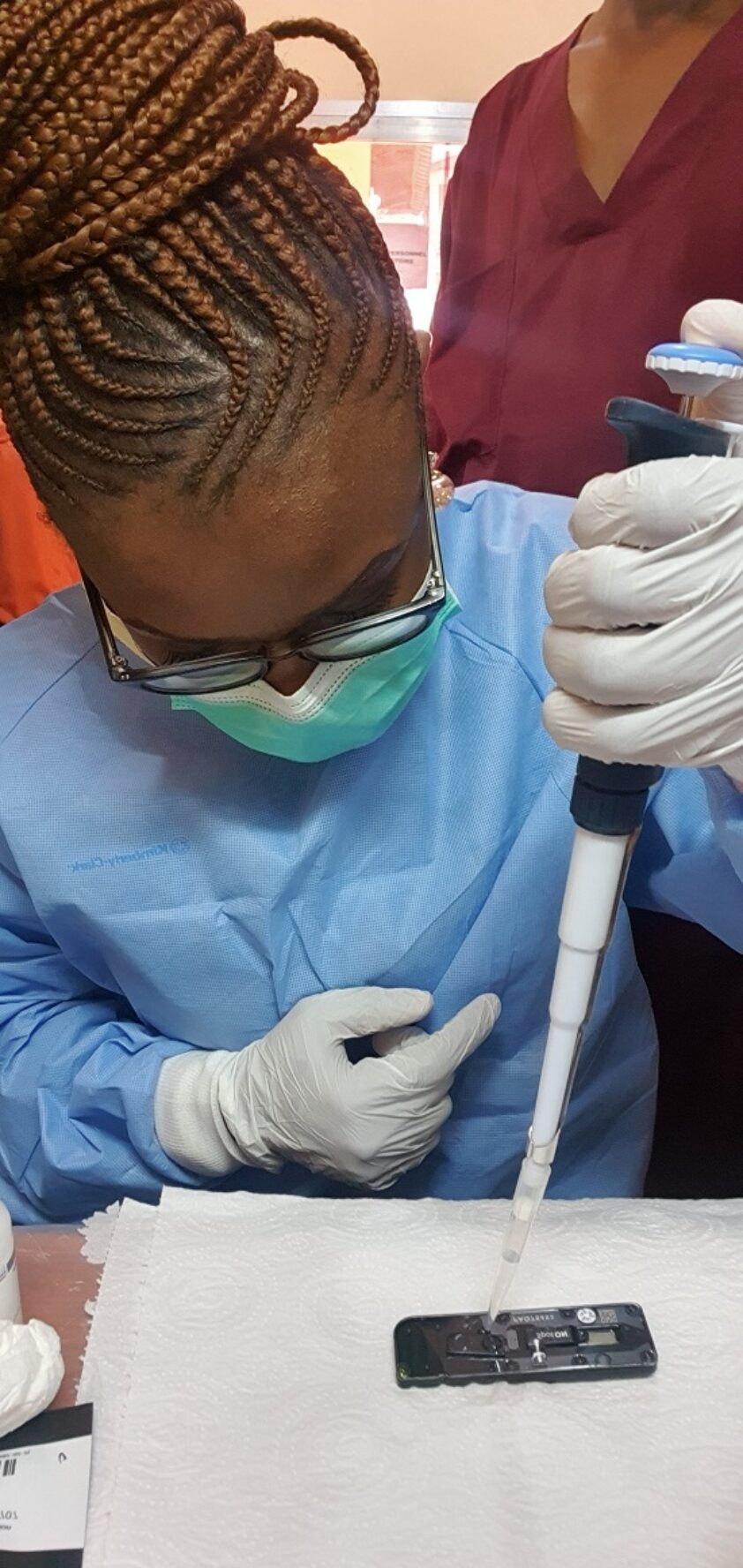 This sequencing course was a success in not only increasing the pool of ISTH laboratory staff primed in SARS-CoV-2 sequencing to a total of six but also in strengthening the cooperation between all institutions involved. Another key impact of this program is highlighted by the implementation of harmonized SARS-CoV-2 genomic surveillance training curricula and procedures across neighboring countries. This directly sets the foundation to the upcoming implementation of this capacity at ISTH.
Of note, since the 2021 Ebola resurgence in Guinea and to strengthen in-country laboratory preparedness, the Ministry of Health of Guinea, the World Health Organization (WHO), and the Global Outbreak Alert Response Network (GOARN) have also supported the deployments of BNITM and European Mobile Laboratory (EMLab) experts in this context.
Date: July 2022