WHO CC GOARN
Operationalisation of the WHO Collaborating Centre for Global Outbreak Alert and Response Network (GOARN)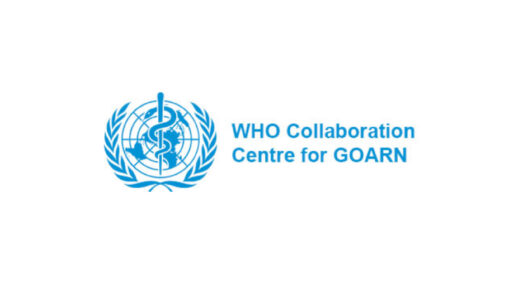 ---
Description
The project is the first WHO collaboration center for the Global Outbreak Alert and Response Network (GOARN), which is a global technical partnership coordinated by the WHO. GOARN is a network of over 200 institutions and other networks from 75 countries with the capacity and expertise to contribute to a coordinated international response to the outbreaks of epidemic-prone infectious diseases. WHO CC GOARN at the Robert Koch Institute (RKI) is designed to support the WHO in the development and implementation of GOARN 2.0 strategy, which seeks to improve the network's approach to outbreak response in five working areas including training, research, rapid response capacity, alert, and risk assessment.
The development and operations of GOARN 2.0 focus on the strengthening of governance and oversight of support to countries; strengthening engagement with institutions, technical networks, and other stakeholders; ensuring country access to GOARN capacities and assets in alert, risk assessment, and rapid deployment of trained international teams, in coordination with EMT and GHC. To build multidisciplinary response capacity for outbreaks and public health emergencies following the international standards GOARN has been developing a 3-tiered training programme that includes introductory essentials for pre-deployment (Tier 1), Outbreak response scenario training (Tier 2), and Leadership training (Tier 3). The RKI will support the development of Tier 3 GOARN training activities.
Aims of the Project
WHO CC GOARN has the following aims with regard to the development of GOARN training modules:
Provide expertise for the development of training materials and contribute to the conception of Tier 3 Leadership training. A long-term deployment from the RKI to the WHO ensures close coordination between the organizations
Support the organization of workshops for piloting of Tier 3 Leadership training. Once the conception is complete, the RKI will pilot test the module together with the WHO
Establish and deepen the cooperation between the partner countries on an equal footing. This will ensure that the scientific personnel from the partner countries gain access to GOARN training. The participation costs for individuals from the countries on the DAC List is to be covered
20th Anniversary of GOARN
The RKI congratulates GOARN on its 20th anniversary. We are proud to be the head of the WHO Collaboration Centre for GOARN and a longtime partner of GOARN on international outbreak response and training.