EFFO Supports Partners in Rwanda and Burkina Faso in Coping with the COVID 19 Pandemic
Even before the events surrounding the COVID-19 pandemic, the improvement and expansion of infrastructural capacities for the isolation and care of HCID patients (High Consequence Infectious Diseases) in Rwanda was a priority. These activities were classified as critical infrastructure by the Rwandan government in the course of the COVID-19 pandemic. This is why construction work continued on the two new isolation wards, each with four patient rooms and the corresponding expanded infrastructure. Both facilities are nearing completion (as of June 2020).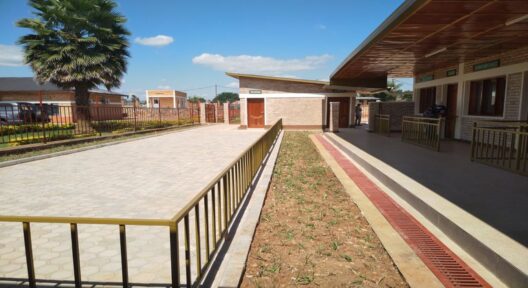 ---
The first use of the two new isolation wards for the care and treatment of COVID-19 patients is planned for mid-2020. In the further course of the project, the health personnel in the two isolation wards will be supported with targeted online training to strengthen their satellite function for the respective region.
In the area of clinical management, EFFO has been in contact with its project partners in Rwanda and Burkina Faso on COVID-19 since the beginning of the pandemic; this has made it possible to implement activities in this context early on. In addition to the existing event-related counselling for colleagues in the partner countries, EFFO would like to expand the digital learning and teaching offer.
In the future, the EFFO project plans to create a platform for online exchange in Rwanda together with the RBC (Rwanda Biomedical Centre). The transfer of existing knowledge to new contexts is to be expanded and strengthened.
Date: June 2020