Support for SARS-CoV-2 Diagnostics in Partner Countries
The GHPP projects TRICE and ARGOS developed a package of materials to support the diagnosis and outbreak control of COVID-19 in the partner countries.
---
Due to the current global pandemic, the GHPP projects TRICE and ARGOS have set themselves the task of providing the best possible support to our partner countries (Ivory Coast, Burkina Faso, Democratic Republic of Congo and South Africa) and several other institutions in other African countries (Central African Republic, Zambia, Gabon). The project TRICE has specialised in the investigation and control of epidemics since the very first day of the project, therefore through this kind of expertise, increased attention can be paid entirely to COVID-19. The GHPP project ARGOS is building up capacities for microbiological diagnostics with a focus on antimicrobial resistance. This includes the improved use of data for treatment and infection control, which also play an important role in COVID-19 – related activities. The long-standing cooperation between the partner countries and the Robert Koch Institute has efficiently identified the best ways of support. Moreover this support is important because the project partners are closely involved in the national SARS-CoV-2 diagnostic strategies and surveillance programmes.
In cooperation with the departments of ZIG and P3 at the RKI, PCR- and extraction kits for SARS-CoV-2 diagnostics were sent to the existing and new partners in order to enable reliable diagnostics as quickly as possible. In addition to the materials, special training documents such as protocols and video trainings were prepared to provide direct assistance even in times of travel restrictions. These were shared with all partner institutions and made freely accessible online, in order to ensure that subsequent training sessions by employees of our partners on site can be done independently.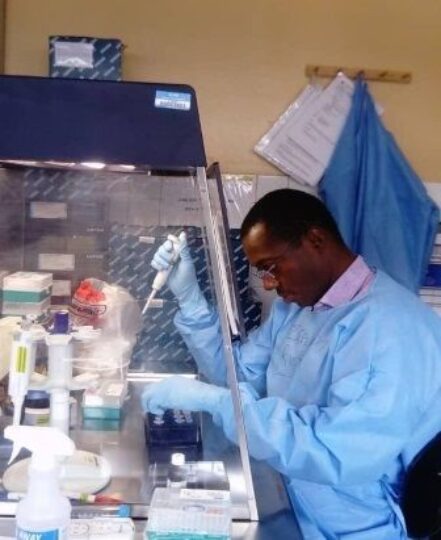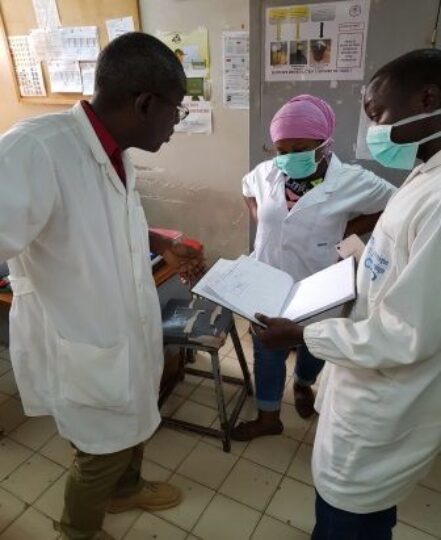 Moreover, TRICE and ARGOS have collected the most important documents relating to COVID-19, such as guidelines, recommendations and protocols on infection and outbreak control, and have partly translated them into different languages in order to make them available to partner countries as soon as possible.
In addition to infection control, the scientific analysis of the outbreak in the individual countries is central. Therefore, TRICE supports the genomic sequencing of single virus strains through the MinION system in Zambia, which provides an overall better overview of the distribution pattern of single strains. TRICE took over the provision of the instrument as well as online training of the staff. This is particularly important as this type of sequencing enables the identification of individual transmission chains.
As an additional project, a sero-epidemiological study on SARS-CoV-2 in sub-Saharan Africa is planned. The aim of the study is to investigate the extent of SARS-CoV-2 infections already occurring within our African partner countries (in cooperation with ARGOS and the BMBF-funded project ANDEMIA). Besides, it will be investigated how the virus has spread in the population over time and what role socio-economic and biological risk factors play in an infection. For this purpose, all serum samples already collected by the ANDEMIA project since November 2019 will be tested. Further testing of hospital staff is also planned to determine the seroprevalence of SARS-CoV2 in this group and to evaluate related risk factors including demographic data and infection control measures.
With these steps we try to support our African partners as best as we can in these challenging times.
Date: June 2020