The DQA Team Visits the National Drug Agency in Zimbabwe
On 29. August 2022 a meeting between the DQA team from the German Federal Institute for Drugs and Medical Devices (BfArM) and the Medicines Control Authority of Zimbabwe (MCAZ) took place in Harare. Over the last years the two authorities have established a close partnership and three staff members of MCAZ chemical laboratory have been trained in the Druq Quality Assurance Training in Bonn and Bremen.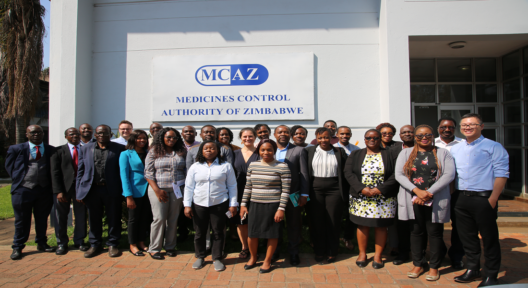 ---
After being welcomed warmly by the management and entire staff of the chemistry division, the DQA team was introduced to the structures, the statuses as well as the perspectives of the laboratories at MCAZ. With three laboratory sections, the authority is able to perform the quality control of both medicines and medical devices in Zimbabwe. Recently, it has been evaluated by the WHO GBT (Global Benchmarking Tool) team to be at Maturity Level 2. Besides their regulatory tasks such as testing of pre-distribution samples, post-market surveillance and inspection, the MCAZ laboratories are also participating in regional contracts and collaborations.
In the next part of the meeting, the DQA team presented the German Federal Drug Administration BfArM and its tasks, as well as the Global Health Protection Program and the DQA project. The presentations on regulatory research in the field of nitrosamines and portable vibration spectrometers by DQA team were very well welcomed by the staff and received constructive questions and comments. An interest in future cooperation with regard to improvement of research capacity and spectroscopic data analysis was stimulated.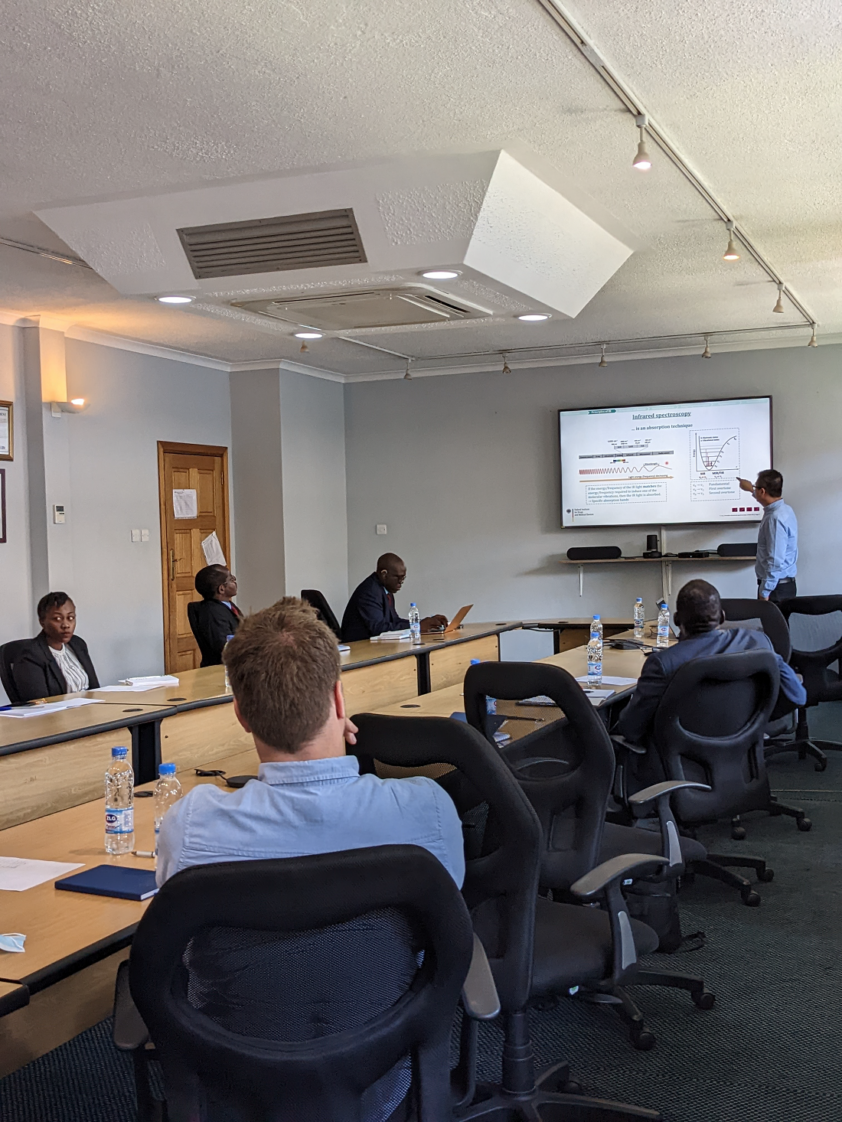 The final laboratory tour showed the comprehensive setup of the laboratories at MCAZ. The chemical laboratory, which belongs to the chemistry division, has been already prequalified by WHO since 2014 and accredited according to ISO 17025 standards since 2010. The second laboratory unit consists of the medical device testing facility and the microbiology laboratory. The former also received ISO 17025 accreditation in 2010 while the latter is currently being upgraded and is expecting assessments from ISO and WHO in the near future. Currently, the chemistry division is planning to procure an LC-MS/MS system and welcomes consultations on this matter from BfArM. The visit to MCAZ was a great success for both teams. It not only consolidated past project activities, but also provided a perspective on further collaborations in the future.
Further information
You can find further information on GHPP DQA and PLUS here.
For further information on the project you can also contact us per E-Mail: GHPP-Coordination@bfarm.de
Stand: September 2022