Viral Hemorrhagic Fever Diagnostics in Nigeria
The Department of Virology of the Bernhard-Nocht Institute has a longstanding cooperation with the Irrua Specialist Teaching Hospital in Edo State, Nigeria. In 2008, the Institute for Lassa Fever Research and Control (ILFRC), a laboratory for molecular diagnostics of Lassa virus started operation to adequately respond to Lassa fever epidemics observed in the region as well as in several other Nigerian states. Teams of BNITM visits ILFRC at least three times a year to give laboratory support, especially during Lassa fever outbreaks, troubleshoot diagnostic procedures, implement novel diagnostic tools as well as intensively train and evaluate the 15 staff. Therefore, to support the 2019 Lassa Fever outbreak in Nigeria with laboratory diagnostics, BNITM teams (9 staff – 3 teams) deployed to Irrua Specialist Teaching Hospital in Edo from January to March 2019.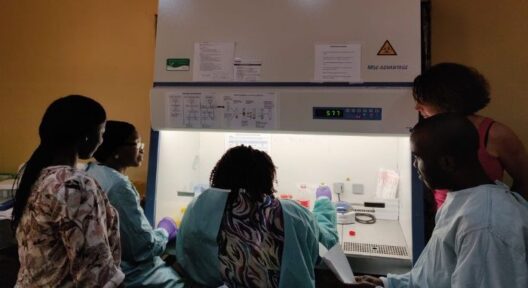 ---
Yet, the 2019 Lassa fever outbreak in Nigeria showed a magnitude that was even higher than the unprecedented Lassa fever outbreak in 2018 during the same period. This increase was equally mirrored in the increased workload of the laboratory. In this context, there was a clear need to support even more the diagnostics workflow of the ILFRC laboratory to provide 24/7 diagnostics activities and also to increase the panel of tests offered by the laboratory (i.e. serology). To this end, a joint mission between Robert Koch Institute (Berlin) and the Bernhard-Nocht Institute for Tropical Medicine took place at the Irrua Specialist Teaching Hospital in Edo between 1-16 March 2019.
Onsite training and support through Beate Becker-Ziaja and Meike Pahlmann consisted of (i) daily help in the diagnostics workflow (from inactivation to result's validation), (ii) biosafety and laboratory-procedures refreshers (use of PPE, inactivation, extraction, PCR set-up and real-time RT-PCR validation), and (iii) serology training using in house (BNITM) Lassa IgG and IgM ELISA. A total of 9 ILFRC staff were trained during two training sessions of two days each on the Lassa IgG and IgM ELISA using new devices (washers and reader).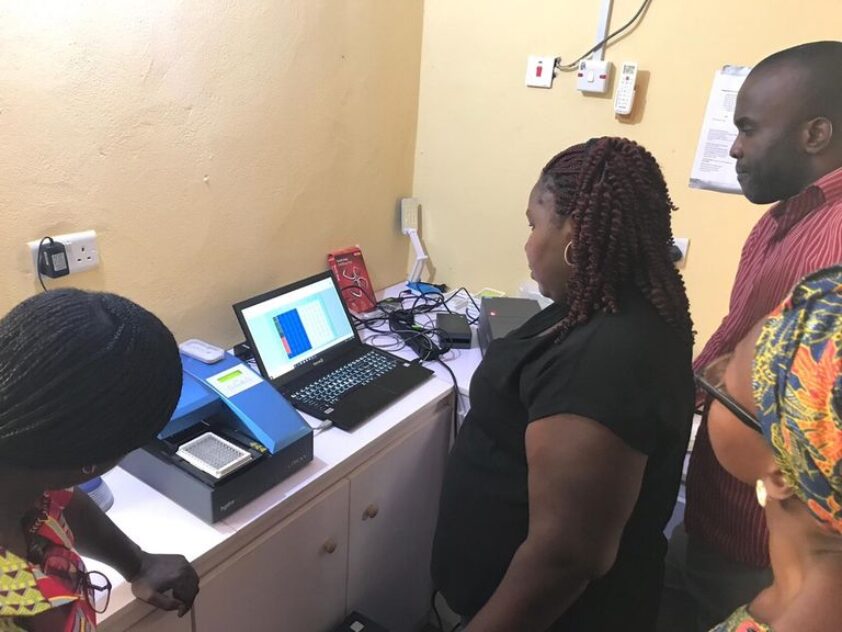 Both the support to the diagnostics workflow, procedures-refreshers and serology training were pivotal to not only support the outbreak response and increase the competencies of the laboratory staff, but also to enable the laboratory to offer serology tests, in addition to the already established PCR tests, to improve Lassa fever patient management and care.