NiCaDe: Nigeria Centre for Disease Control: Capacity Development for Preparedness and Response for Infectious Diseases
Nigeria Centre for Disease Control: Capacity Development for Preparedness and Response for Infectious Diseases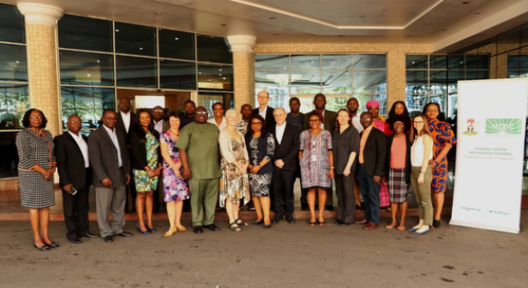 ---
Short Description
The project is designed to support the Nigeria Centre for Disease Control (NCDC) in building capacity to prevent and manage infectious diseases. The NCDC was established in 2011 in response to the challenges of public health emergencies and to enhance Nigeria's preparedness and response to epidemics through prevention, detection, and control of communicable diseases. NCDC's core mandate is to detect, investigate, prevent and control diseases of national and international public health importance.
The project consists of three sub-projects:
NiCaDe-IPC:
Capacity development in training of infection prevention and control of health care workers at secondary and tertiary health care facilities
NiCaDe-Hep/Rota:
Intensified surveillance and capacity development in the diagnosis of hepatitis B, C, D and E infections and rotavirus infections
NiCaDe-AMR:
Supporting implementation of Antimicrobial Resistance (AMR) Surveillance and Diagnostic Stewardship
Aims of the Project
The aim of subproject 1 (NiCaDe-IPC) is to build up training capacities for infection prevention and control in hospitals at national and state level. The training concept has a participatory approach in content and method and takes into account the organizational and systemic perspective.
The aim of subproject 2 (NiCaDe-Hep/Rota) is the implementation of a modern intensified molecular surveillance for two widespread but widely underdiagnosed virus infections in Nigeria (hepatitis viruses and rotavirus) which are associated with high morbidity and mortality. In addition, already successfully established bi-national postgraduate education programmes and practical training of Nigerian students, as well as the training of researchers from Nigeria will be expanded in order to achieve the desired goal.
The aim of subproject 3 (NiCaDe-AMR) is to support the national implementation of an expanded AMR surveillance and diagnostic stewardship strategy. This will include a focus on secondary health care facilities and provision of technical support for equipment and material procurement, laboratory capacity-building, diagnostic stewardship, data management and analysis, and use of data for patient management, infection prevention and control and other policy.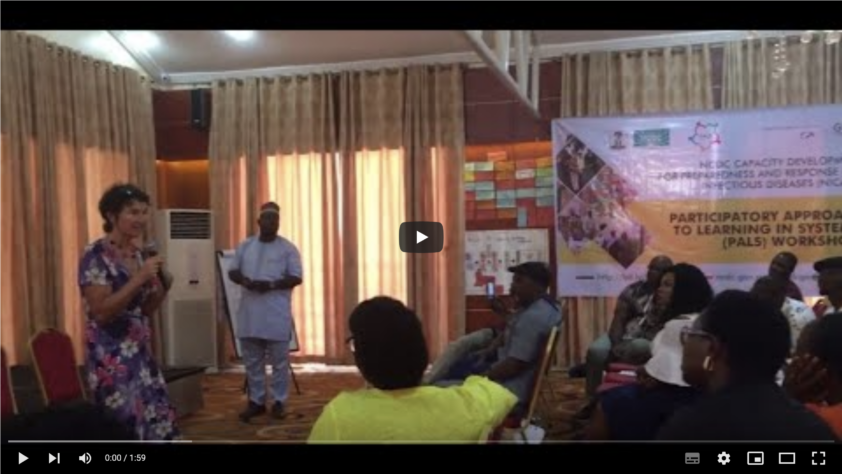 PGlmcmFtZSB0aXRsZT0iTmlDYURlIElQQzogSW50cm9kdWNpbmcgdGhlIMOiwoDCnlBhcnRpY2lwYXRvcnkgQXBwcm9hY2ggdG8gTGVhcm5pbmcgaW4gU3lzdGVtc8OiwoDCnCIgd2lkdGg9IjY0MCIgaGVpZ2h0PSIzNjAiIGZyYW1lYm9yZGVyPSIwIiBhbGxvdz0iYWNjZWxlcm9tZXRlcjsgYXV0b3BsYXk7IGNsaXBib2FyZC13cml0ZTsgZW5jcnlwdGVkLW1lZGlhOyBneXJvc2NvcGU7IHBpY3R1cmUtaW4tcGljdHVyZTsgd2ViLXNoYXJlIiBhbGxvd2Z1bGxzY3JlZW4gZGF0YS1zcmM9Imh0dHBzOi8vd3d3LnlvdXR1YmUtbm9jb29raWUuY29tL2VtYmVkL25SVmE3TUhIR2NrP2ZlYXR1cmU9b2VtYmVkIj48L2lmcmFtZT4=
Last update: December 2022