Friedrich-Loeffler-Institut
The Friedrich-Loeffler-Institut (FLI) is the German Federal Research Institute for Animal Health and works and conducts research on classical farm animal sciences as well as on the prevention, diagnosis, control and epidemiology of viral and bacterial infections and zoonoses. It is an independent higher federal authority in the portfolio of the Federal Ministry of Food and Agriculture (BMEL) and its central tasks are defined in the Animal Health Act.
Last Update:
---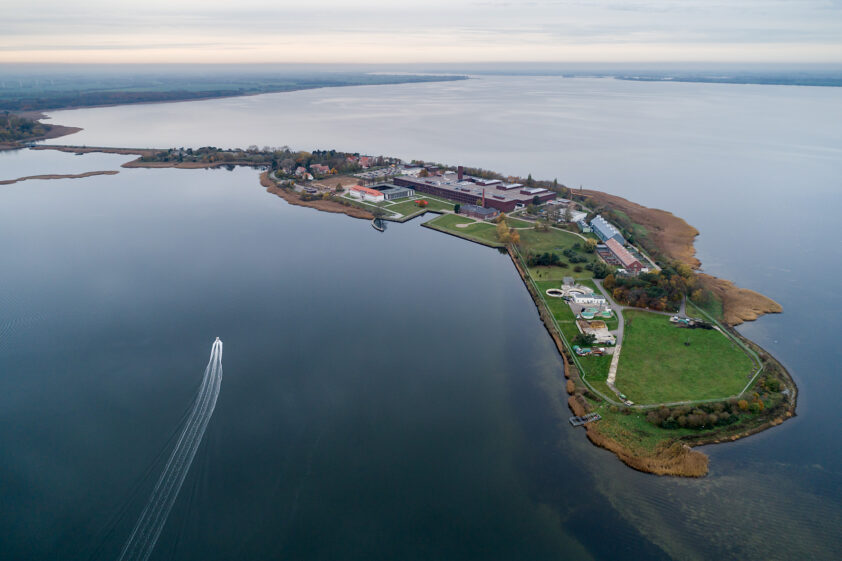 Goal
The goals of the FLI are the health and welfare of food-producing animals and the protection of humans from zoonotic diseases.
Responsibilities
Research
The FLI's research focuses on prevention, diagnosis, control and epidemiology of viral, bacterial, parasitic and prion infections of food-producing animals as well as genetics, nutrition, protection and husbandry of farm animals. For this purpose, it has laboratories and animal houses up to the highest biosafety level 4, among other facilities.
Consulting and evaluation
The FLI prepares expert opinions and statements within the framework of policy advice at federal and EU level. It conducts epidemiological investigations in animal disease outbreaks and prepares risk assessments on various infectious diseases in livestock. It is also the national reference laboratory for all notifiable animal diseases and some notifiable animal diseases.
Regulation
The FLI is the approval body for in vitro diagnostics for the detection of notifiable animal diseases or notifiable animal diseases. In addition, it supports the competent authorities in implementing the regulations of the EU Animal Welfare Slaughter Regulation. The offices of the Standing Commission on Vaccination in Veterinary Medicine (StIKo Vet) and of the National Expert Commission "Mosquitoes as vectors of pathogens" are located at the FLI.
International
Internationally, the FLI cooperates with various universities and research institutes. It participates in projects and missions of international organizations such as the World Organization for Animal Health (WOAH), the European Food Safety Authority (EFSA), the World Health Organization (WHO) and the Food and Agriculture Organization (FAO) and also participates in various committees. The FLI is a reference laboratory of the WOAH for various animal diseases and zoonoses. It is also the OIE's "Collaborating Centre for Zoonoses in Europe" and the FAO's reference center for animal influenza, Newcastle disease, classical swine fever, and emerging zoonoses (including COVID-19) and biosecurity. It is a member of the EU Reference Center for Animal Welfare in Pigs and also runs a WHO "Collaborating Centre" for rabies. Within the framework of the GHPP, it carries out projects in the sense of the "One Health" approach in cooperation with partners from veterinary and human medicine.
Further information about the FLI can be found here.
---
Projects
Nigeria Engaging One Health – Phase II
Partner Countries
Nigeria
Implementing Institution
Friedrich-Loeffler-Institut
Budget/Year
~ 1,000,000 Euro
Evidence-informed Policy Approaches for One Health
Implementing Institution
Friedrich-Loeffler-Institut
Budget/Year
~ 500,000 Euro
Enhancing the Institutionalisation of One Health in Namibia
Partner Countries
Namibia
Implementing Institution
Friedrich-Loeffler-Institut
Budget/Year
~ 830,000 Euro
Supporting WHO in the Development of Toolboxes for Bridging IHR and PVS Challenges
Implementing Institution
Friedrich-Loeffler-Institut
Budget/Year
~ 200,000 EUR