NEOH
Nigeria Engaging One Health – Phase II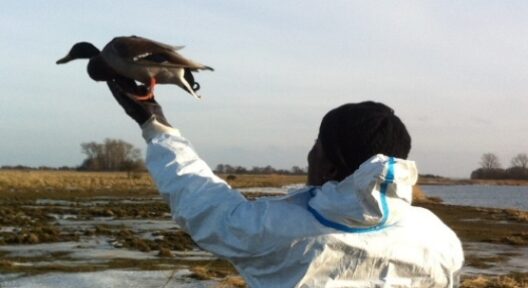 ---
Context
The emergence of COVID-19 revealed once more the delicate balance of the wildlife-human interface and the threat that zoonoses pose for global health. Early detection and effective risk communication systems can alert public health authorities in time to mitigate potential risks when pathogens jump from animals to humans. In Nigeria, as a result of a growing population and increasing demand for food and other basic necessities of life, agriculture is set to intensify massively. This will increase the risk of pathogen spillover from domestic and wild animals to humans and the emergence of zoonotic diseases. A One Health (OH) approach is needed to implement sustainable intersectoral instruments which identify, monitor and potentially manage zoonotic pathogens. Building on the previous project, under which spillover events were evaluated and capacities for molecular epidemiology in veterinary diagnostics were expanded, NEOH aims to strengthen Nigeria's veterinary sector and its partnership with the human and environmental health sector through an OH research approach. It combines the findings of research on anthropological, social and cultural issues and on the molecular epidemiology of human and animal infections to detect zoonotic pathogens earlier. To achieve this goal, the project will support the establishment of the National Veterinary Research Institute (NVRI) as the leading veterinary research unit in animal health, strengthening one pillar of Nigeria's OH strategy plan. Further, the project supports other Nigerian public health and nature conservation institutions and organisations concerned with tackling emerging zoonotic diseases in implementing disease prevention and control strategies to better safeguard Nigeria from emerging infectious diseases.
Objective
Strengthening the Nigerian veterinary sector and its partnership with the human and environmental health sector to improve the prevention and control of zoonotic pathogens with epidemic and pandemic potential through an OH approach.
Activities
Research and provision of evidence

Joint field research activities, including animal (wildlife and domestic) longitudinal surveillance, and knowledge transfer with the NVRI.

Networking and cooperation

Strengthening intersectoral and international cooperation between the NVRI and NCDC in Nigeria and the FLI, RKI and BNITM in Germany.

Capacity development

Expanding capacities and the network for the detection of unknown pathogens and improving molecular diagnostic capacities in the veterinary sector; supporting activities related to the national action plan on antimicrobial resistance.