First virtual DQA Alumni Meeting
The first virtual GHPP DQA Alumni meeting took place at the end of September. Alumni from various countries and from all previous DQA trainings participated.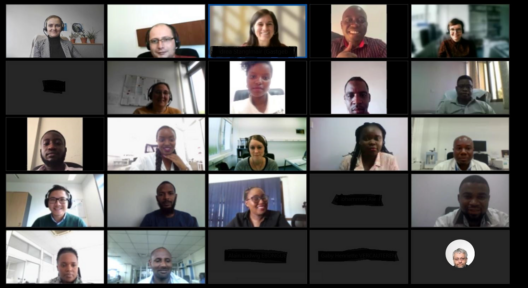 ---
At the end of the first phase of the GHPP-DQA project, alumni and trainers from all DQA trainings as well as project staff from BfArM, InphA and WHO met for a virtual alumni meeting. The central point was a review of the activities and achievements of the DQA project so far. The alumni were also able to give feedback on the trainings, the alumni platform and the alumni activities. Not only were challenges addressed, such as the change in training format during the COVID-19 pandemic from 12-week on-site training to virtual training, but new ideas for future e-learning approaches were also brought forward.
Another focus was to connect DQA alumni with each other and identify new networking opportunities. Breakout sessions were held to discuss how this could work in the future. Further, the second alumni exercise of the year was also discussed, which was worked on by the alumni in August. The content of the exercise related to the physicochemical properties and analyses of common antivirals that require special attention due to the current global health situation. The solution of the exercise was presented by selected alumni and discussed in plenary.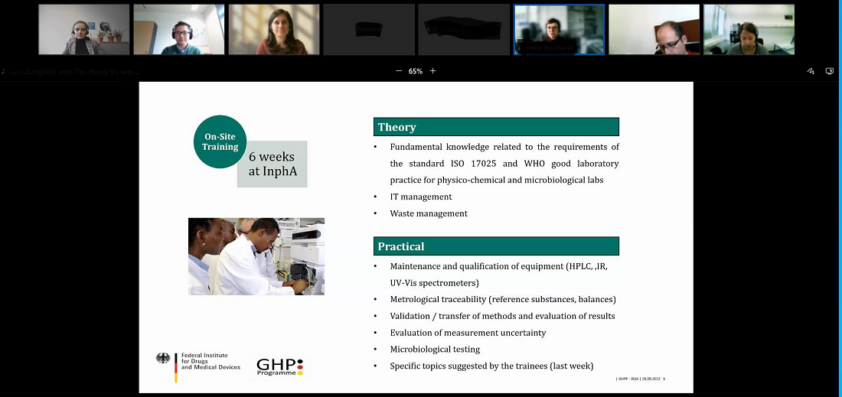 More information
For more information about the project, please feel free to contact us by email:  GHPP-Coordination@bfarm.de
Date: December 2022