Piloting the National Bridging Workshop on Rabies (NBW-R)
The "toolbox" project team in collaboration with WHO and further partners has piloted the first National Bridging Workshop on rabies on August 15-17, 2022, in Ghana. The workshop assembling 50 national participants and various international partners was very well received and will push forward Ghana´s agenda on eliminating dog transmitted human rabies by 2030.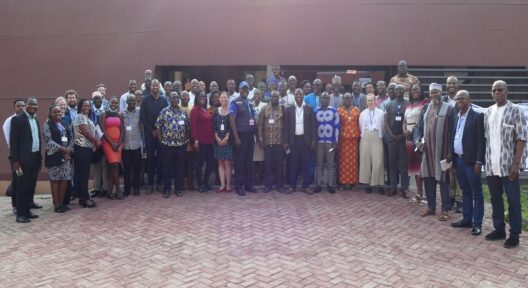 ---
The first morning of the workshop, one of the participants approaches us, holding his cell phone. When we start talking together, he holds it up and shows us photos of a patient, lying on a clinical ambulance bed, in agony. "This happened just some weeks ago, in my district, and it is not the first time" our discussion partner says. "This is the reason why I am here – we need to stop this from happening."
This way, statistics can suddenly come to life and you feel once again encouraged to support the local workforce to improve the situation with projects like this one.
Because it is still true that over 50 000 people die from rabies each year, most of them in Asia and Africa. Dog bites cause more than 95% of human cases worldwide. Vaccines, tools and technologies exist to prevent those human deaths. Increasing awareness, vaccinating dogs and ensuring life-saving treatment for dog bite victims are fundamental pillars towards elimination of dog-mediated human rabies. The goal "Zero by 30", targeting zero human rabies deaths worldwide by 2030, has been called for by the rabies community in 2015 and is being pursued through a Global Strategic Plan (GSP) (2018).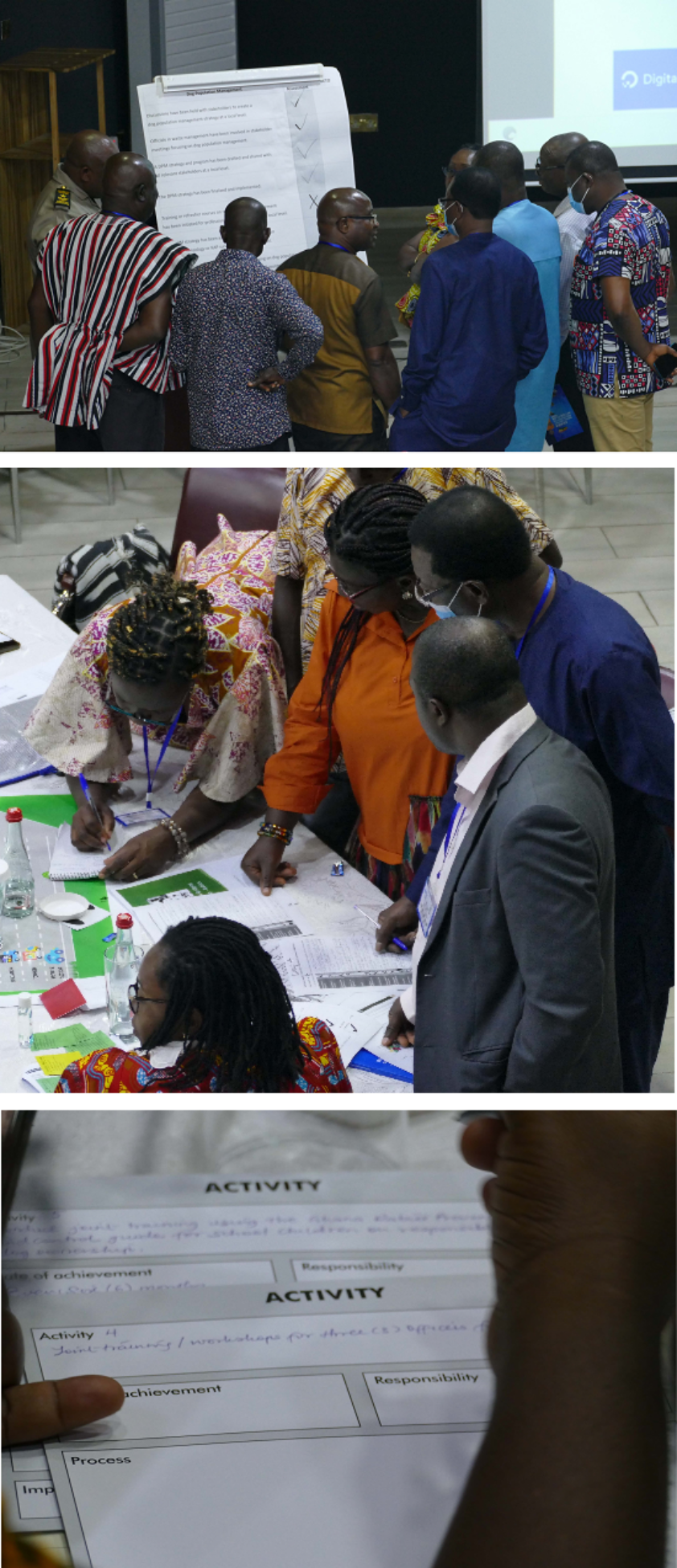 The control or even elimination of zoonotic diseases calls for an intersectoral approach. However, there is often still room for improvement in cooperation between the sectors. Working out these improvements is precisely the key function of the IHR-PVS National Bridging Workshop (NBW). These events facilitated by WHO and WOAH aim to analyse and improve the collaboration between human and animal health sectors in the prevention, detection and response to zoonotic diseases and other health events at the animal-human interface. In 40 NBWs held so far in rabies endemic countries, rabies was always included as one of the priority diseases chosen by the host countries for the case scenario exercises. As a zoonotic disease example that strongly requires the collaboration of various sectors for successful control and elimination, a rabies-specific NBW (NBW-R) was developed in 2019 – 2021 by FLI and WHO in collaboration with WOAH and further partners in the frame of the GHPP project "IHR-PVS toolbox".
The workshop is meant to be a country activity and product and therefore requires careful adaptation to the individual country context. The resulting roadmap is designed by the participants and will consider and fit into existing, country specific strategies, work plans or roadmaps on cross-sectoral collaboration and rabies control and elimination. 
It is a three-day workshop with an interactive and game-like approach adapted to rabies, with 7 sessions consisting of lectures, videos, many group discussions and work with different scenarios and tools. Prerequisite and key element is the Stepwise Approach towards Rabies Elimination. The updated SARE workplan and the roadmap resulting from the NBW-R should be in one line and complement each other.
The NBW-R pilot in Ghana was attended by 50 rabies experts from local, regional and national level providing expertise from veterinary, human, wildlife and environment sector. Furthermore, representatives from WHO, FAO, WOAH, Mission rabies, Global Alliance for Rabies Control (GARC), ECOWAS and FLI facilitated the workshop. Media was invited to raise awareness beyond the walls of the venue.
It was not only a pilot for the NBW-R. It was also a pilot for the FLI team as bridging workshop facilitators. However, the warm atmosphere, the enthusiastic participants together with the experienced NBW facilitators made this first test run a positive event. This impression was probably also shared by the participants, as they rated the workshop as thoroughly successful overall, with a recommendation rate of almost 100%. Based on the collected impressions of the facilitator team and the evaluation results of the participants, the concept of the NBW-R was fine-tuned and will be published in the form of a report. Meanwhile, preparations for the next interested country have already begun. It has been an exciting journey from the idea of a project to the finished product, which has now found its way into the WHO portfolio. Maybe we can still accompany some NBW-R and maybe more such specific NBWs can follow. In any case, it is a great feeling to have been part of something so important.
Date: November 2022