LabTrain
Strengthening Capacity and Infrastructure Building in Drug Quality Assurance in African countries: A Contribution by BfArM to WHO Standards and good Laboratory Practice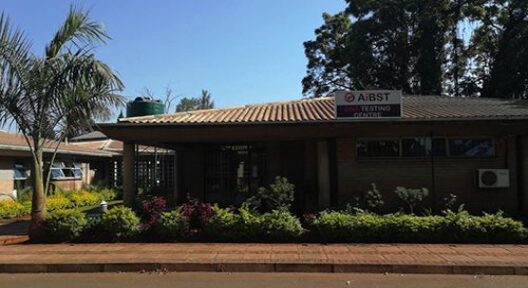 ---
Context
Low-quality drugs pose a substantial threat to individual and public health. Issues include incorrect labelling, potentially toxic or wrong active ingredients and unacceptably high levels of impurities. Low-quality anti-infective medicines, in particular, pose a potentially global concern as they can lead to the development of antimicrobial resistance, making the therapy ineffective or even toxic. Medicine control laboratories play an important role in detecting low-quality medicines and preventing them from circulating on the market. LabTrain builds on previous projects under which laboratory staff were trained in quality control for anti-infective medicines and in advanced analytical techniques and a research network was developed. The project addresses the need to continuously train laboratory staff, develop national policies and strategies for laboratory services, exploit funding opportunities and draft and improve quality assurance and control protocols in Ghana, Liberia, Sierra Leone and The Gambia. In cooperation with multiple partners at the international and local level, LabTrain strengthens the capacities of the staff of national medicines authorities involved in drug quality control in the participating countries. LabTrain provides a basic training programme and guidance on infrastructure building which equip staff to establish quality control laboratories.
Objective
Increasing the expertise of selected African national medicines regulatory authorities in drug quality assurance and in establishing quality control laboratories.
In Cooperation with
World Health Organization (WHO), Switzerland
Institute for Pharmaceutical and Applied Analytics (InphA), Germany
University of Würzburg (JMU), Institute for Pharmacy and Food Chemistry, Germany
Food and Drugs Authority (FDA), Ghana
Liberia Medicines and Health Products Regulatory Authority (LMHRA), Liberia
Pharmacy Board of Sierra Leone (PBSL), Sierra Leone
Medicines Control Agency (MCA), The Gambia
Activities
Staff Deployment and exchange

Training the staff of partnering quality control laboratories to meet quality standards and achieve international accreditations; supporting the staff of national medical authorities involved in drug quality assurance in the participating countries in establishing and improving quality control laboratories and laboratory quality management systems

Training and competence development

Supporting capacity and infrastructure building in the field of drug quality assurance in Ghana, Liberia, Sierra Leone and The Gambia and in other sub-Saharan African countries; enhancing laboratory management structures.

Research and provision of evidence

Joint research activities by BfArM, WHO and the University of Würzburg to develop quality testing procedures and specifications for lipid derivatives used as excipients in mRNA vaccines based on the results of laboratory testing; preparing monographs for medicinal products that treat leishmaniasis and amoebiasis.

Networking and cooperation

Professional consultation by BfArM and InphA; promoting the implementation of WHO guidelines.