NACOH – Corona Global: Nigeria Addressing COVID-19 through a One Health approach
Nigeria: Addressing COVID-19 through a One Health Approach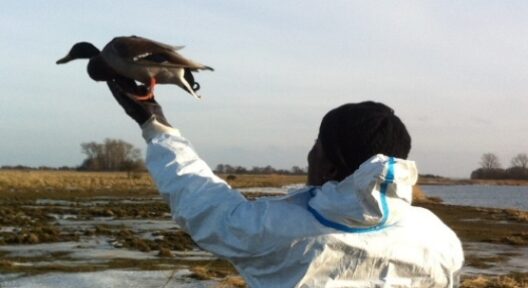 ---
Short Description
It is predicted that Nigeria will be the 3rd most populous country in the world after China and India by 2050. Growth in population density and the resulting demand for means of livelihood necessitates human encroachment and exposure to zoonotic diseases like coronavirus and the risk of pathogen spillover from domestic animals and wildlife to humans and vice versa. The status of Nigeria as a zoonotic disease hotspot is further aggravated by socio-cultural and economic practices such that zoonoses and emerging and reemerging pathogens at the human-animal interface pose recent public health challenges. This could in turn negatively affect the well-being and prosperity of the nation, thus requiring a holistic One Health approach in solving and control emanating disease associated health problems.
Beginning of March 2020 SARS-CoV-2 has been reported from the African country. Nigeria soon was challenged with a high number of samples from suspect cases. As in-country molecular diagnostic capacity and international support was on a minimum in the beginning of the pandemic, the public health bodies were seeking for support in veterinary capacities. Therefore, the National Veterinary Research Institute (NVRI) became officially involved in testing several ten thousands of samples that were received from States in northern Nigeria including Plateau, Gombe, Bauchi, Taraba and Adamawa until resources were exhausted. Testing at the NVRI accounted for about 8-10% national output in SARS-CoV-2 national diagnosis in human samples. However, there is a large number of mammals that are predicted to be susceptible to SARS-CoV-2 infection, and the magnitude of possible anthropozoonotic transmission (spill back) is hitherto unknown.
This project presents a perfect opportunity to make use of the One Health approach following the recommendations of the Nigerian Strategic One Health plan in a sense of "Putting theory into practice". It will help to understand underlying mechanism of disease transmissions between humans and animals (creation of "secondary reservoir") and to combine epidemiology, anthropology, animal health, public and environmental health under one umbrella. This should result in concrete response to pandemic crises caused by zoonotic pathogens. The project shall create and strengthen interinstitutional, national and international partnerships, leadership and coordination in combination with an emphasis on innovation, training, surveillance, publication of research outcomes and risk communication. The project is embedded in a larger initiative of the RKI "Burden of COVID-19 among health care workers, assessing infection, risk factors, working experiences and one health implications: a mixed methodology, multisite international study ", supporting the COVID-19 response in Africa.
Project Objectives
Supporting One Health approaches in Nigeria
Enhancement of the capacities in molecular epidemiology in the veterinary sector
Evaluation of reservoir and spill-over events at selected human-animal interfaces
Strengthening anthropological methods to study spill-over events at the human-animal-interface
Defining strategies for One Health risk assessments and risk communication strategies matching the socio-cultural setting of the target communities
Last update: July 2022