PPE: Partnership in Postgraduate Education
Education and Advanced Training of Scientific Personnel from Cooperating Countries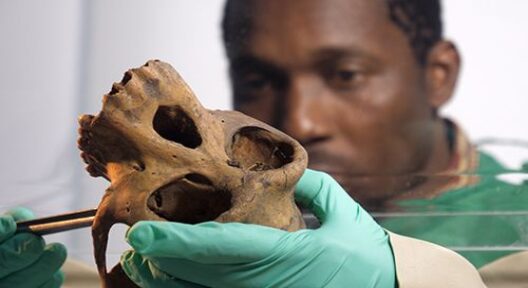 ---
Short Description
The aim of this project is to establish or deepen cooperation with partner countries on equal footing in order to give scientific personnel from these countries access to new technologies and methods in the field of laboratory diagnostics and epidemiology.
Qualified scientists from partner countries are given the opportunity to conduct research on a specific issue or to participate a workshop to learn new methodologies and thereby acquire additional skills. The knowledge transfer is based on the train-the-trainer concept, i.e. after their stay at the RKI, guests should be able to pass on the acquired knowledge in their home countries. The project is aimed primarily at personnel who already have a permanent position in the public health service or laboratory in their home country and can thus serve as multipliers.
Aims of the Project
Provide training and continuing education for staff from public health organizations/ university institutions/laboratories in partner countries
Offer administrative support for the stay of the visiting scientists in Berlin
Since 2017, scientists from the following countries have been supported by PPE:
2017: 

Côte d'Ivoire, Nigeria, Sri Lanka, Sudan

2018: 

Côte d'Ivoire, Burkina Faso, the Democratic Republic of Congo, Sudan, Peru, Tajikistan, Sri Lanka, Nigeria



2019: 

South Africa, Tunisia, the Philippines, Nigeria

2020: 

A total of 9 visiting scientists from Côte d'Ivoire, Tunisia, Nigeria, Sri Lanka and Tajikistan were planned. Due to the COVID-19 outbreak only 3 guests from Sri Lanka and Nigeria were able to come.

2021: 

Burkina Faso, Democratic Republic of the Congo, Nigeria, Tunisia

2022: 

Planned are Burkina Faso, Côte d'Ivoire, Nigeria, Guinea, Montenegro, Namibia and Sri Lanka.
In Cooperation with
Centre Muraz (CM), Burkina Faso
University Teaching Hospital (CHU Bouaké), Côte d'Ivoire
Kinshasa University Hospital, Democratic Republic of the Congo
Ladoke Akintola University of Technology, Nigeria
Nigeria Centre for Disease Control (NCDC), Nigeria
Obafemi Awolowo University, Nigeria
University of Ibadan, Nigeria
Naval Hospital Medical Center (Hospital Centro Médico Naval), Peru
Epidemiology Bureau, Department of Health, Philippines
University of Pretoria (UP), South Africa
Colombo Teaching Hospital-Ragama, Sri Lanka
Central Laboratory, Sudan
Avicenna Tajik State Medical University (ATSMU), Tajikistan
Charles Nicolle Hospital, Tunisia
Videos
Last update: August 2022